Female Community Health Volunteers' (FCHVs) Involvement in Improving Maternal Health, Nepal
Prakash Shahi

Manavta, Research and Development (Sexual and Reproductive Health)
Abstract
FCHV program has made a significant contribution to reducing maternal death in Nepal and is the foundation of Nepal's community-based primary health care system. Though the FCHV has had a huge positive impact, to continue the development of the programs for reducing maternal death this program needs to be properly monitored, strictly implement the guidelines and re-think the farewell package for FCHV.
Keywords: FCHV Program, Primary Health Care System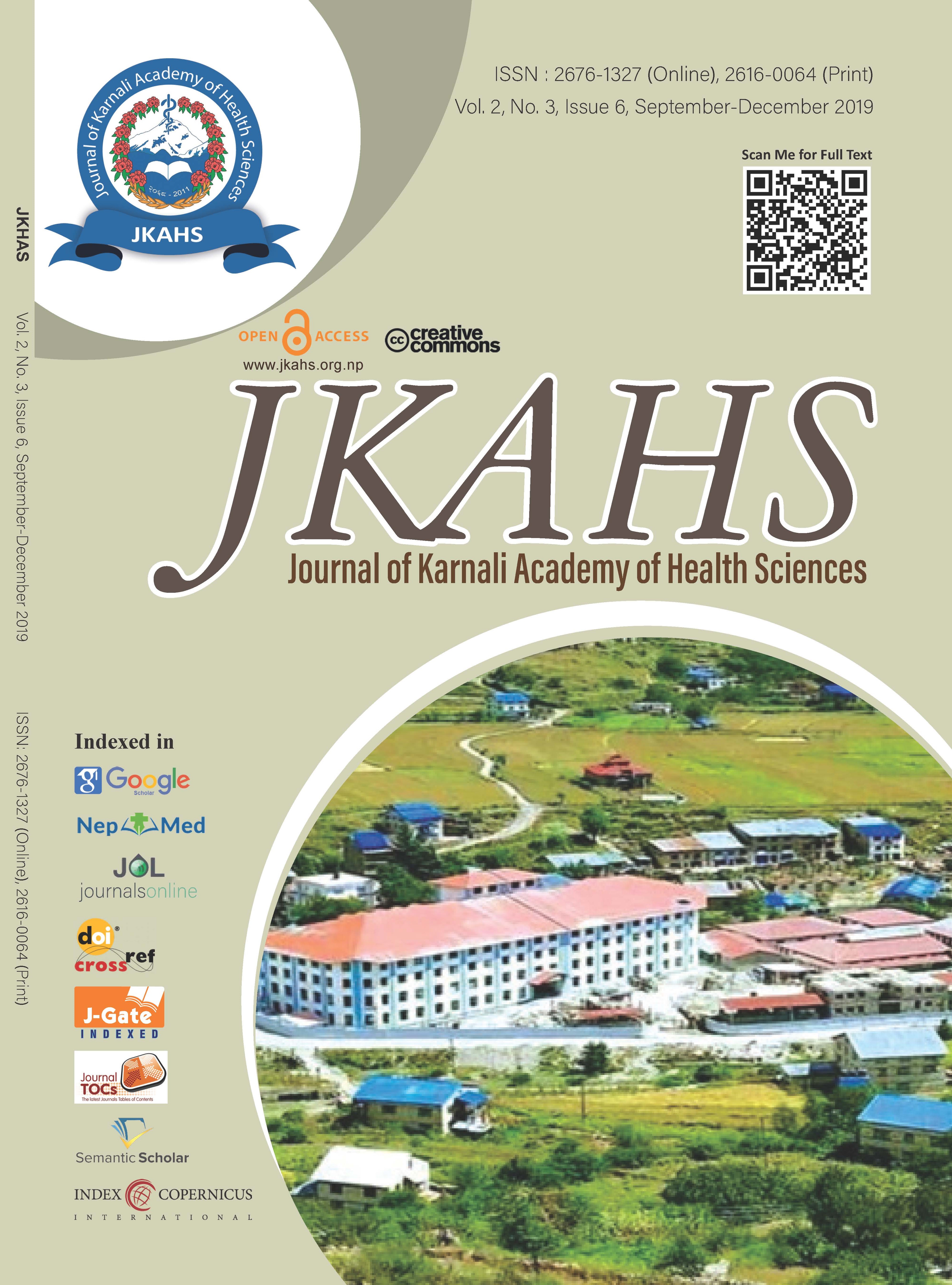 How to Cite
1.
Shahi P. Female Community Health Volunteers' (FCHVs) Involvement in Improving Maternal Health, Nepal. JKAHS [Internet]. 6Dec.2019 [cited 29Mar.2020];2(3):250-2. Available from: https://www.jkahs.org.np/jkahs/index.php/jkahs/article/view/148
Copyright (c) 2019 Prakash Shahi
This work is licensed under a Creative Commons Attribution 4.0 International License.