The socio-cultural dynamics of Antibiotic misuse in Hyderabad city, India
Shoeb Ahmed Ilyas

Center for Economic ad Social Studies
Keywords:
India, antibiotics, antimicrobial resistance, qualitative interviews, dentist and pharmacist.
Abstract
Introduction: Antibiotic resistance and antibiotic-associated adverse events are rapidly escalating and considered as a global health threat and public health problem. There is poor evidence base on the contextual specificities and everyday use of antibiotics in public health dentistry and pharmacy dispensing practices. The study explores the socio-cultural dynamics emergent around antimicrobials in the Indian Public dentistry and pharmacy practice in India.
Methods: Using purposive sampling, dentists and pharmacists were recruited for the study in Hyderabad City, Telangana State, India. Using semi-structured interviews, dentists and pharmacists were asked about how antibiotics were prescribed and dispensed, perceptions of antibiotic use in community and socio-cultural norms prevailing in the use of the antimicrobial practice.
Results: The dominant themes, emerged by both dentists and pharmacists, was the avoidance of dentist visit on encountering dental infection, reliance on self-medication, use of over-the-counter antibiotics and easy accessibility of antibiotics without prescription as a primary driver of antibiotic misuse and development of antimicrobial resistance, which is associated with socio-cultural practices and economic problems. 
Conclusion: The speculations of qualitative responses to antimicrobial resistance are profoundly entangled in the specificities of dental infection management across cultures and locales in daily life. This study emphasizes the need for enforcement of regulatory mechanisms on antibiotic dispensing over the counters, educating dental patients in avoiding self-medication, educational and training initiatives are necessary to sensitize and rationalize dentist and pharmacist in the use of antibiotics. 
Key-words: India, antibiotics, antimicrobial resistance, qualitative interviews, dentist and pharmacist.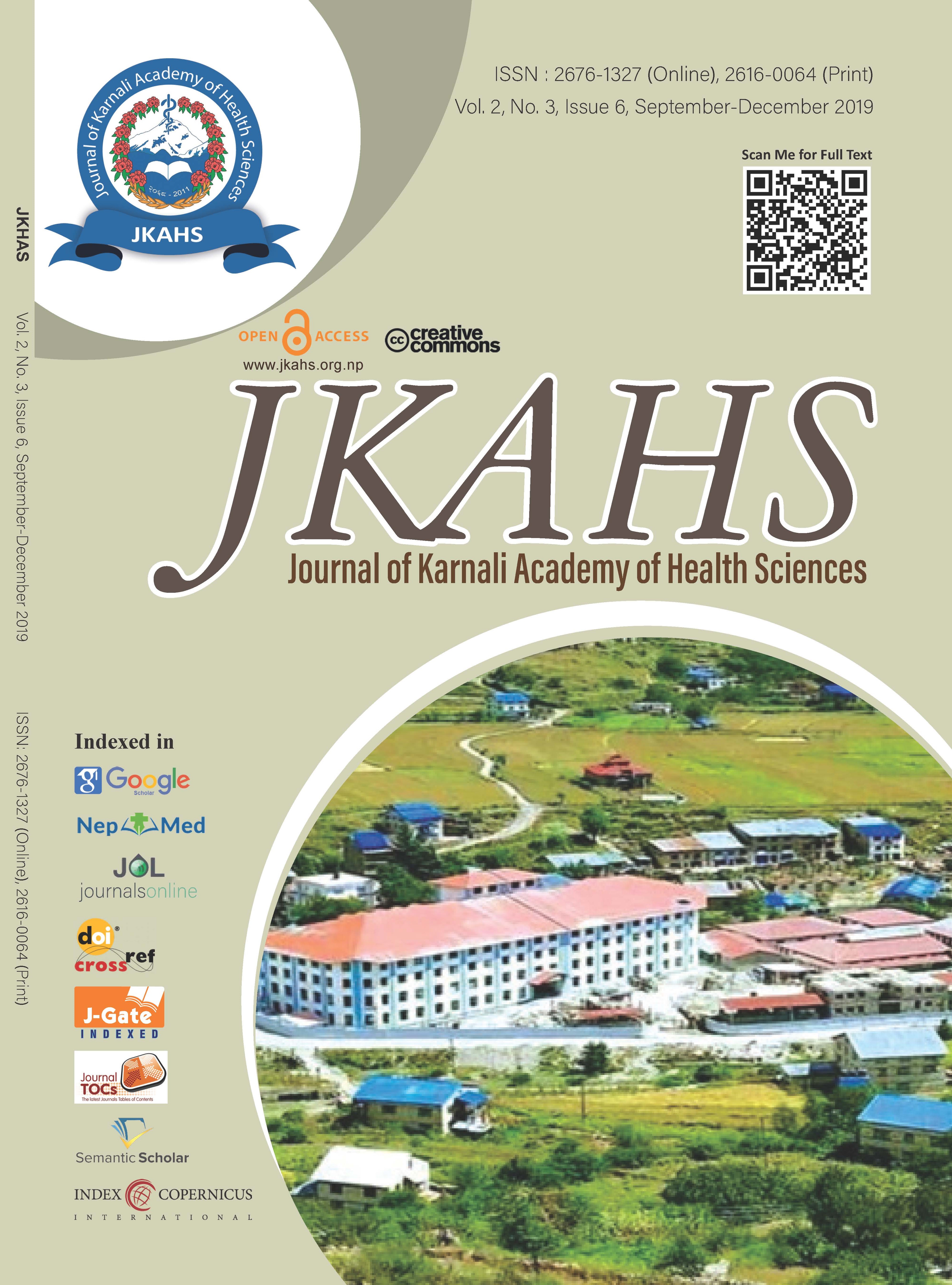 How to Cite
1.
Ilyas S. The socio-cultural dynamics of Antibiotic misuse in Hyderabad city, India. JKAHS [Internet]. 30Nov.2019 [cited 29Mar.2020];2(3):197-02. Available from: https://www.jkahs.org.np/jkahs/index.php/jkahs/article/view/108
Section
Original Articles
Copyright (c) 2019 Shoeb Ahmed AHMED Ilyas
This work is licensed under a Creative Commons Attribution 4.0 International License.